Pancakes
The most delicious, fluffy pancakes are here!
Bufala Gelato pancakes will become your favorite choice for brunch or dessert. And that's because they're freshly baked – they are made the moment you ask for them, in front of you – exclusively from the finest ingredients: free range eggs, top quality fresh milk and butter from selected Greek suppliers.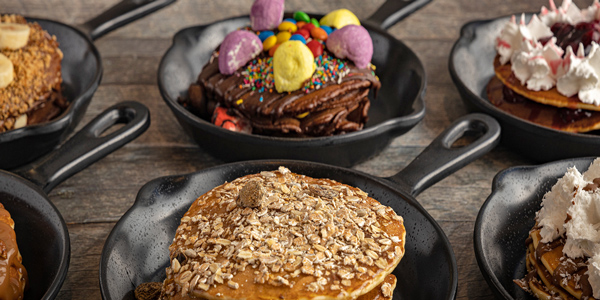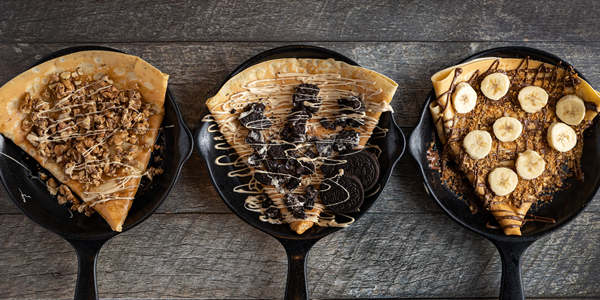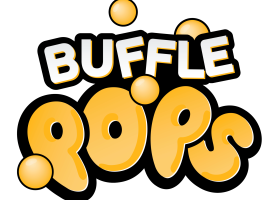 BUFFLE POPS
Bufala Gelato buffle pops are here to stay!
What do you do when you want to fill the whole city with colors, incredible flavors and unrepeatable explosions of pleasure? You come for a walk from Bufala Gelato and…Let's pop our world BufalaLovers!
The never ending story of Βuffle cone, the ORIGINAL story continues and now you can enjoy it
your bubble waffle OTHERWISE! The new way … for everyone … where they want … how they want! ONLY fromBufalaLand!
Buffle pops: golden or chocolate delicious POPS from freshly baked waffle so you don't miss a drop of enjoyment. It is Playful,Original,the absolutePleasure, Super WOW! An innovative way to enjoy bite-by-bite!
What are Buffle pops? It's these little flavor explosions you're looking for on your walk around town. Explosions aimed at taste, pop aesthetics and interaction, because with Bufala Gelato's Buffle pops, everyone will want to get a little closer to you! The next big thing that everyone is already talking about, our already famous bubble waffle, which teaches you the new way to eat it!
Small, carefully cut pops that are strategically placed so you can enjoy them to the last! And this is only the beginning because, as always, you have the possibility to add any topping you have (or not) imagined, in order to give taste, color, style and view… without losing a drop of taste!
Pay attention and MAKE YOUR OWN STORY: Colorful truffles, tasty syrups, wonderful chocolates that melt on the pops, crunchy cookies, nuts, fresh fruits and favorite choco bars and of course the 100% fresh buffalo and cow gelato of the day, in the wide variety of classic and special flavors that you love so much and you are addicted to its taste.
The Buffle pops they were created for anyone who considers themselves special, for those who are tired of the usual and are looking for ways to express yourself everyday with imaginative flavor combinations! They are best eaten when shared (… although you wouldn't want to) and just one is never enough!
The Buffle pops they are here to stay and are waiting for you to discover them only at Bufala Gelato, where every day is a game!   LET'S POP OUR WORLD with #BufflePops!